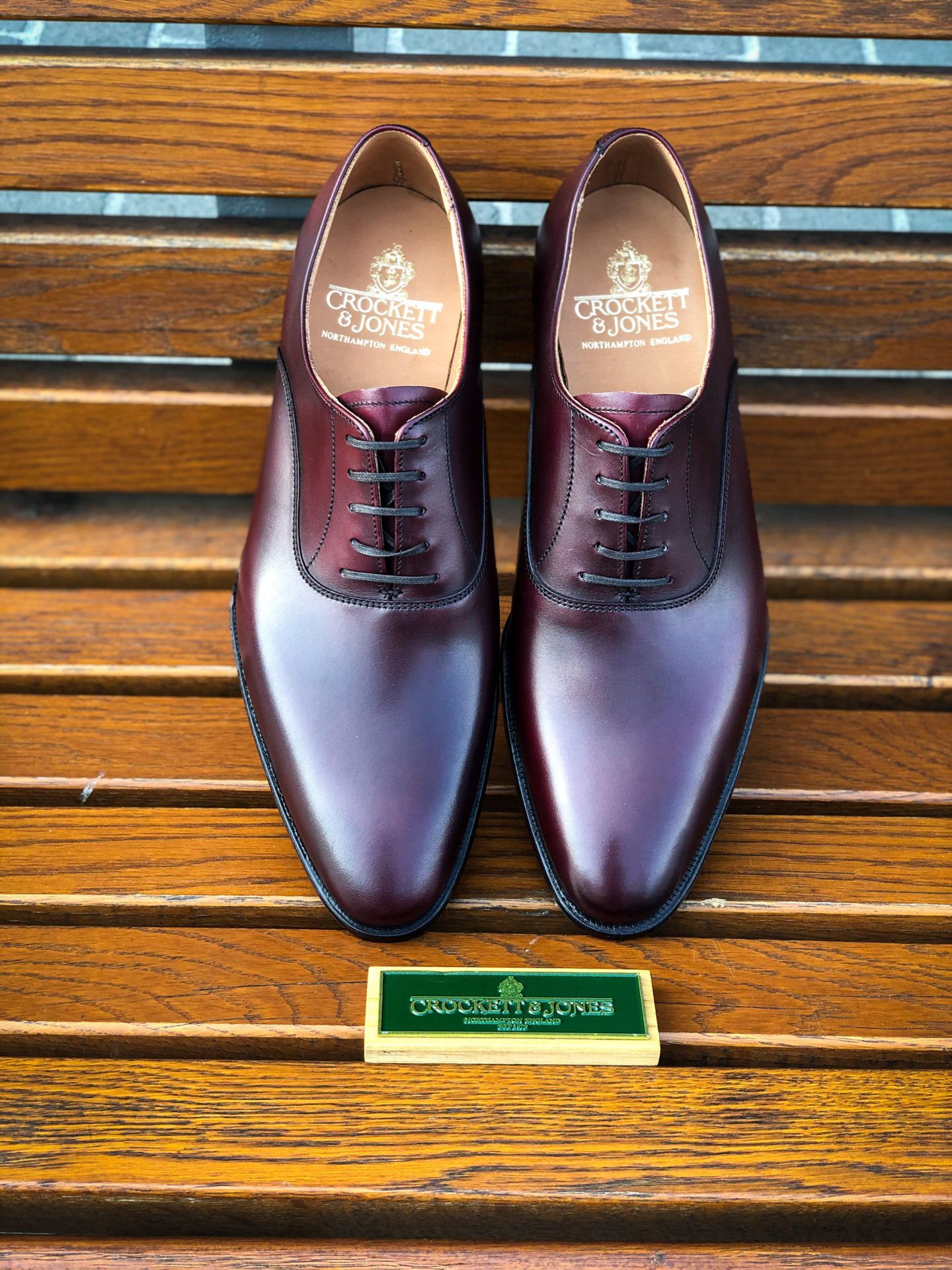 03 Aug

CROCKETT & jONES WEMBLEY

Wembley, a plain fronted oxford shoe made from the finest calf leather and single leather soles. From the Men's Main Collection.

An exclusive for Brogue, you won't find this variation on the Crockett & Jones Classic anywhere else.

The most easily recognisable of all classic styles, is the elegant English Oxford. A formal style that dates back over two hundred years, it is thought to have been named by the students at Oxford University, although it is almost certain that the style predates this 'naming' further still. The sequence of operations for constructing an Oxford differs to a Derby. The Inside and outside Quarters are stitched underneath the Vamp and the tongue is stitched in separately underneath the Quarters/Vamp/Facing. Often referred to as 'Closed Lacing'.