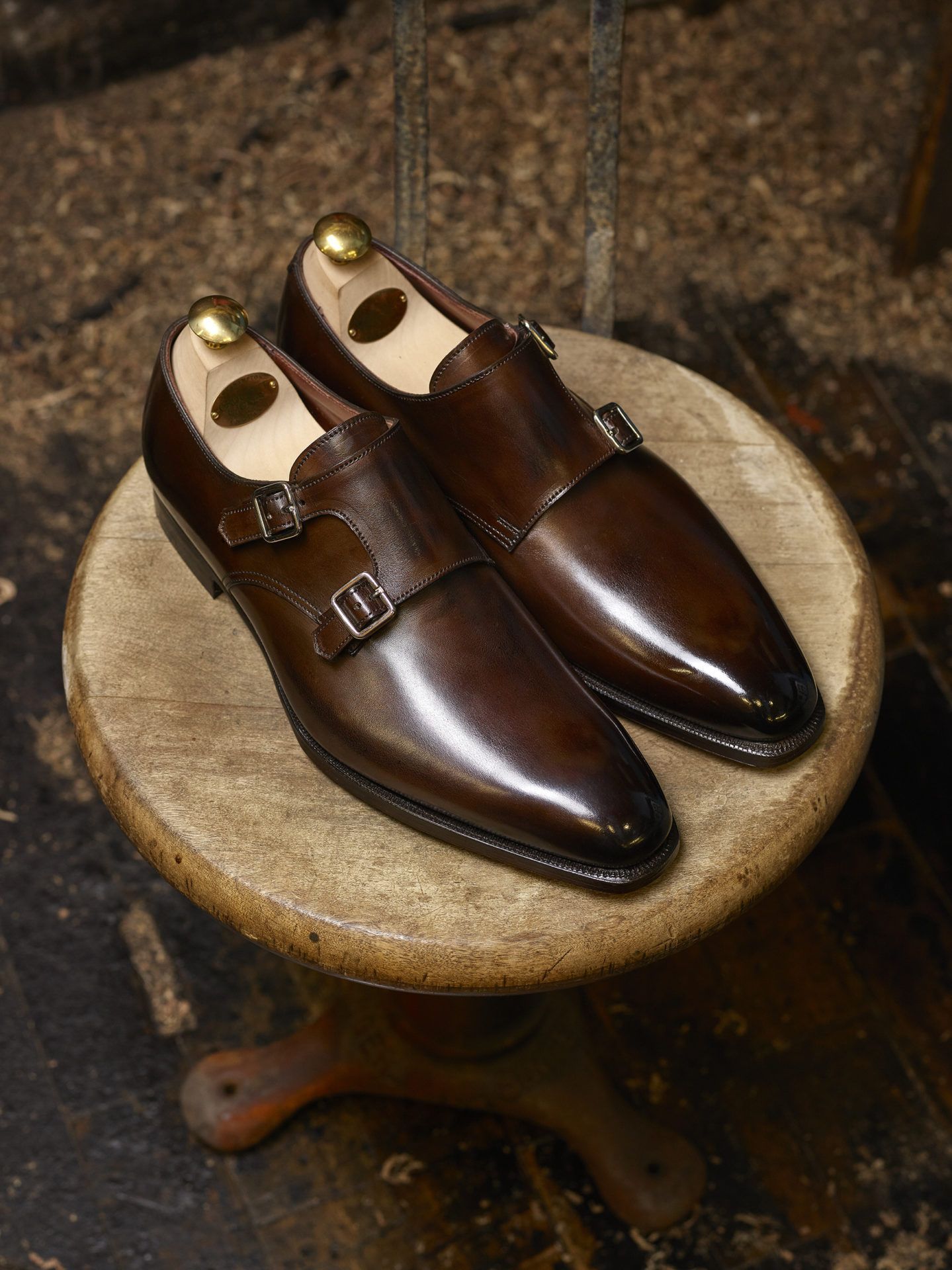 24 Jul

CROCKETT & JONES SEYMOUR

Seymour III, a plain fronted double buckle monk shoe with hand finished silver buckles. Made from the finest calf leather, expertly hand polish with exaggerated hand burnishing and bark tanned leather soles from the Hand Grade Collection.

Said to have been developed by an alpine monk in the 15th century, and worn throughout European monasteries, this style was popularised in the 1920s. Unbeknown to many, a Monk strap style hosts similar fitting qualities and construction to a Derby. You could think of a Monk style as a 'modern day' Derby, of sorts. With open quarters, and a whole cut vamp and tongue, Monk straps (single and double buckle) are remarkably comfortable on the foot. However, they will not offer the same level of adjustment, due to the absence of laces. The sequence of operations for constructing a Monk is similar to a Derby. Inside and outside Quarters are stitched to a tab point either side of the vamp and the tongue is cut as part of the vamp and is not a separate component.