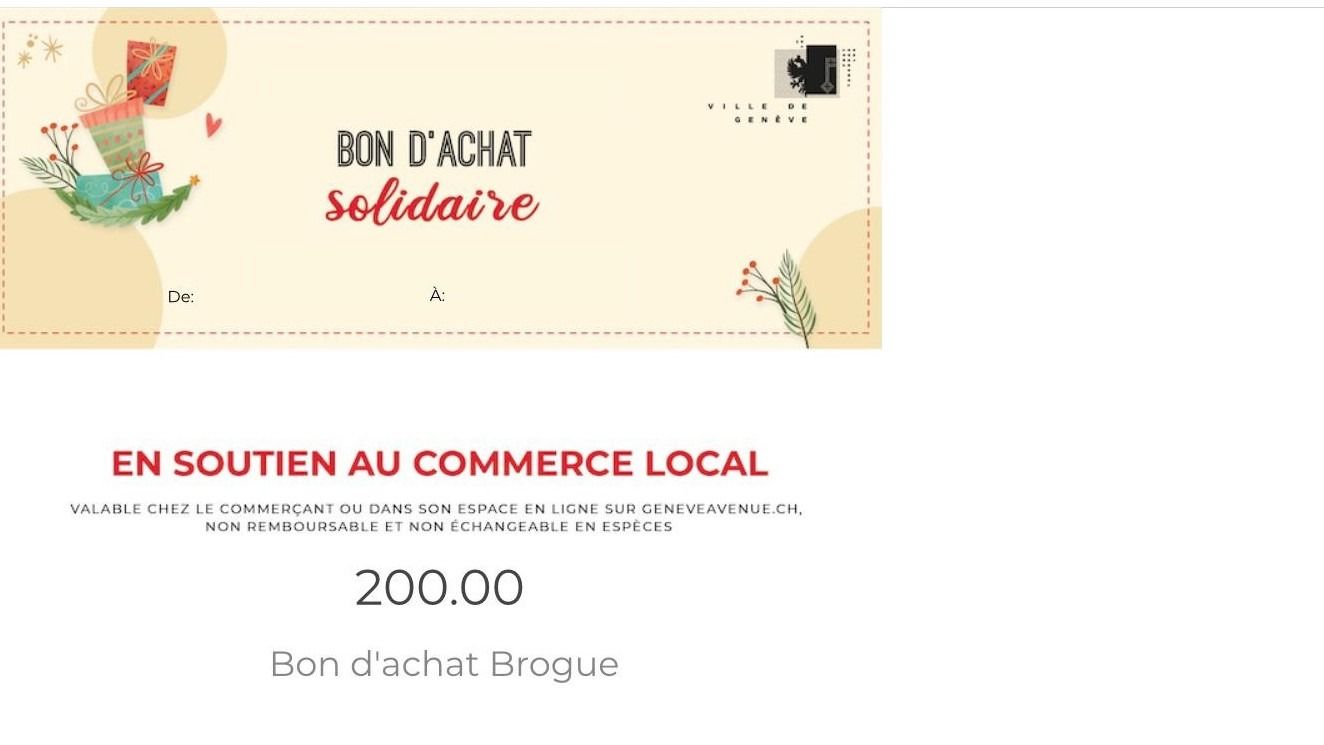 12 Dec

20% discount across our entire range !

Thanks to the generous support from the City of Geneva to support small businesses , you can take advantage of a super gift voucher idea either for your own use or as a gift for someone else.  They are redeemable until the end of 2021.

There are various amounts available. For example if you buy two vouchers for a total of 400 CHF, you will pay only 320 CHF. There is no upper limit.

They may be redeemed against anything in our shop including models on sale.

To participate, simply click on the link below and follow the instructions:

https://www.geneveavenue.ch/fr/catalog/product/view/id/1084360/s/bon-d-achat-solidaire-ville-de-geneve-chez-brogue-20/

As is the custom at Brogue during the Festive Season, champagne is flowing freely !

We look forward to seeing you .